September 1st, 2014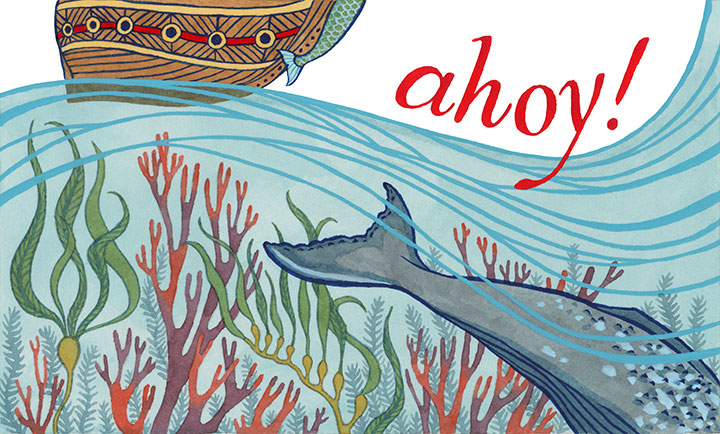 For those of you who have been reading my blog for awhile, you've probably noticed the change of decor around here. Well, more than that, really—this website has been completely overhauled from stem to stern (big thanks to Erik and Kevin for making that happen!). And it's not just because I needed a change of pace—I did it to mark an occasion.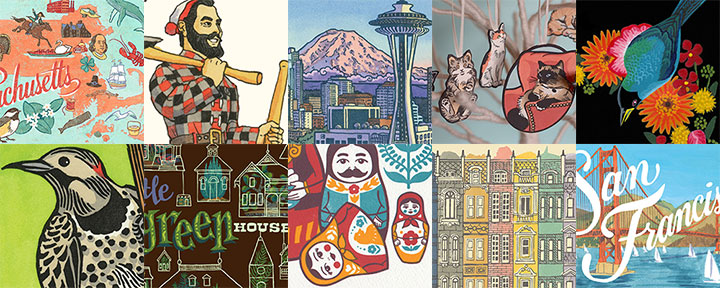 Anagram Press, my little business and studio moniker, is now ten years old. Ten! I can't believe I've been doing this for a decade already—it still feels like I've only just started. (It definitely feels like I'm still figuring things out!) 2004 doesn't seem so long ago to me, but I didn't even have a website then—nor even a studio space to call my own. I spent the first few years balancing my work with a day job, and only went full-time with my business after a cross-country move to start over in a place where I didn't know anybody. (Pro tip: that is the absolute hardest way to start a business.) Yet somehow, it worked out, and here I am, happily drawing and painting and printing away, as ever.
No matter how much time has gone by, or how much experience I've gained, my business would be nothing if not for you. Some of you have been along for the ride since the very beginning—others have happened here just recently (welcome!). As a little thank-you for your support, I've set up a coupon code for my new online shop: 10% off all letterpress prints and cards,* through the end of September. To use the coupon, add your item(s) to your card, then simply enter the code "tenyears" on the Shopping Cart page and hit the "Apply Coupon" button.
Thank you so much for joining me on this little journey of mine—I can't wait to see what the next ten years will bring.
* The fine print: coupon is only good on items in the "letterpress prints" and "cards & stationery" categories. Does not apply to tax or shipping. Expires on September 30, 2014.