May 5th, 2015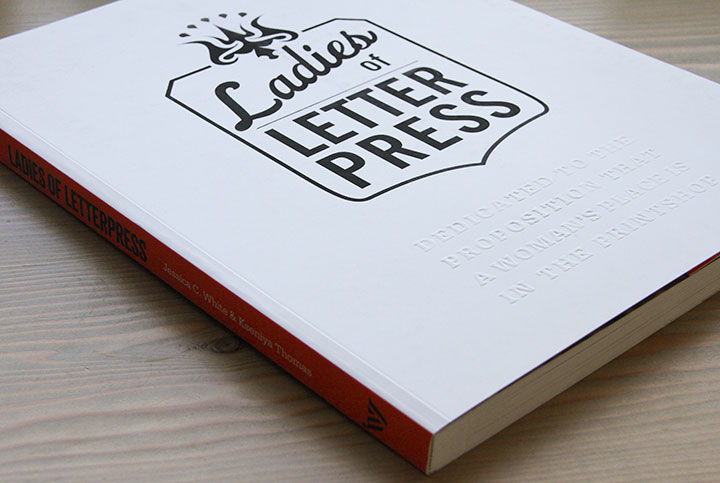 This beauty arrived in the post a little while ago, and I finally remembered to put it down for a moment to take some photos to share with you. Our Dead Feminists are in a new book! Our friends Kseniya Thomas and Jessica C. White, who founded the Ladies of Letterpress organization and conference, have just published a gorgeous anthology of women printers with the Ivy Press and Princeton Architectural Press.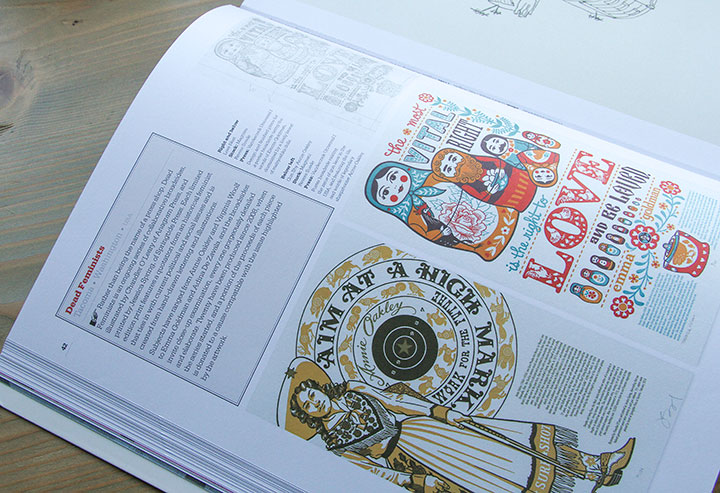 The format of the book is really something special. First of all, it's huge—a whopping 11 x 14 inches—so you can really get in close and see the detail of all the work featured. Second, each page features a large piece on one side, and smaller images and background info on the other—and every page is perforated, so those who want to can turn their favorite pages into frameable wall art. (Not that this book purist would do that, but it's a great idea!)
Jessica and I are honored to be a part of the book, and proud to be some of the earliest members of the Ladies of Letterpress community. Best of all, it feels so good to be in a book with so many of our friends and colleagues, and included with such great work being done around the U.S. So in honor of our community of printer friends, we've been given the green light to share our contributor's discount with all our friends. If you'd like a copy of the book, you can order it at PA Press and enter the code LETTER for a 35% discount!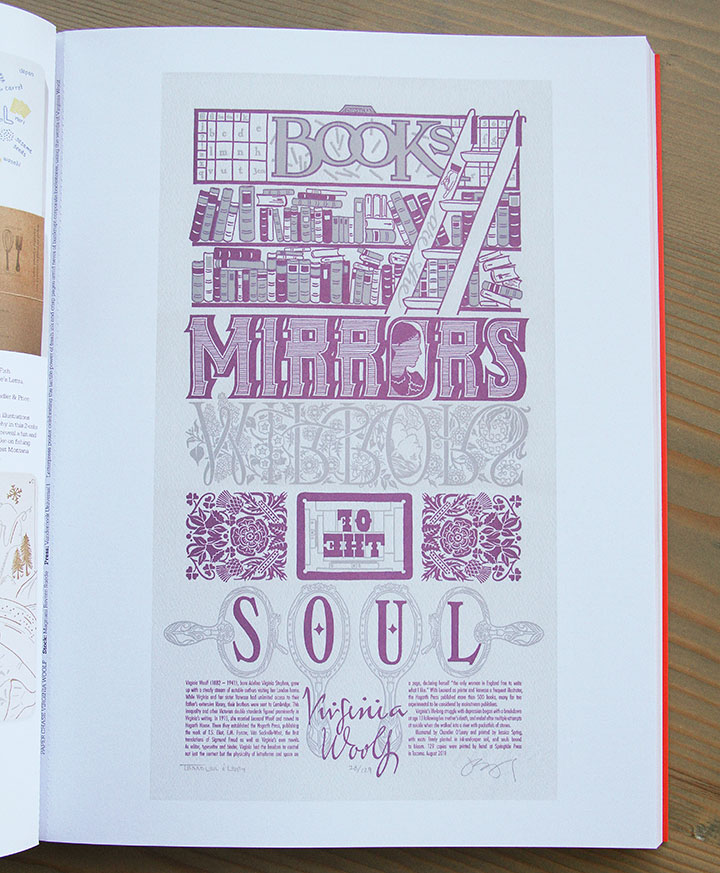 And speaking of community and the Dead Feminists, Jessica and I have a large batch of them on display right now at the gallery at the Minnesota Center for Book Arts. (I don't have a photo of the show yet to share with you, but when I get one I'll post it here.) The exhibit is called The Contained Narrative, and deals with all the myriad ways books and broadsides tell a story—from the traditional to the unexpected. Nine of our broadsides will be on display (it's been many years since we displayed so many at once!), as part of the "Book as Community & Collaboration" section of the show.
The exhibit is already on display, and timed to run through the 2015 Book Arts Biennial this summer—where book artists and visitors from around the world will see it. If you happen to be in the Twin Cities this season, here are the details:
The Contained Narrative: Defining the Contemporary Artist Book
April 8 through July 26, 2015
Star Tribune Foundation Gallery, Minnesota Center for Book Arts
1011 Washington Avenue South, Minneapolis, MN
Opening reception: Friday, May 8, 6 to 9 pm
Closing reception: Friday, July 24, 6 to 9 pm
More info and list of artists here