October 20th, 2014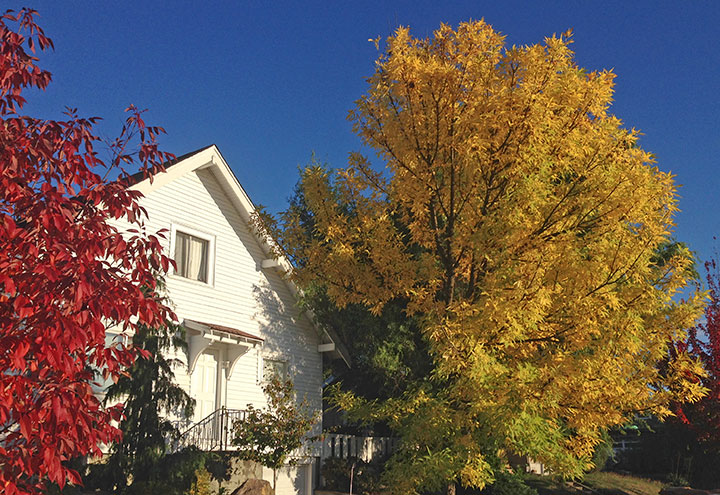 We're all moved into our new house, and fully in the thick of unpacking and setting up our lives again. But despite a pile of work to do that stretches from here to next year, I didn't want to miss my favorite season. So every chance I get, I've been sneaking out to take walks among the autumn colors. And all the while, a snippet of Robert Frost plays on repeat in my head:
So dawn goes down to day.
Nothing gold can stay.