March 12th, 2016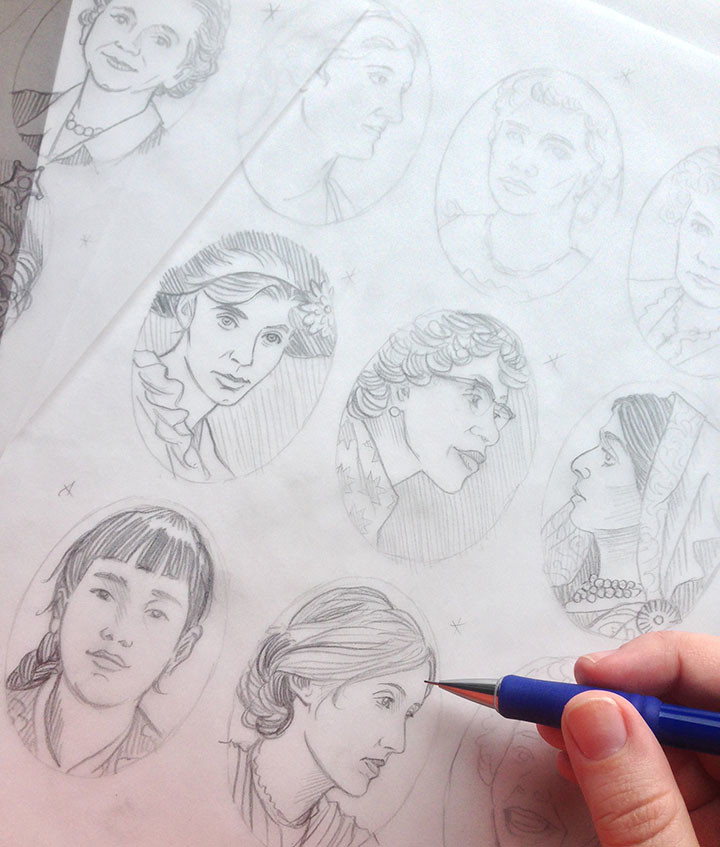 A year ago we told our families and closest friends. A few months ago we started whispering to colleagues and acquaintances. Lately we've been spreading the word on the down-low, at events and gatherings. And now we can finally spill the beans in public:
Jessica and I are publishing a Dead Feminists book!
We've been hard at work for months already, and the writing, editorial and design part of the process is entering the home stretch. But it's still too early for us to be able to share many nitty-gritty details, but we can tell you that the book will be called Dead Feminists: Historic Heroines in Living Color, and that it's coming in October 2016 from Seattle's very own Sasquatch Books.
There's so much more to come, everything from photos to the cover design to sneak peeks to event details. But for now, enough things are still up in the air that we can't show all our cards (or mix all our metaphors) at once. So to make sure you don't miss any announcements, I suggest signing up for our mailing list.
More soon—we promise!