September 15th, 2014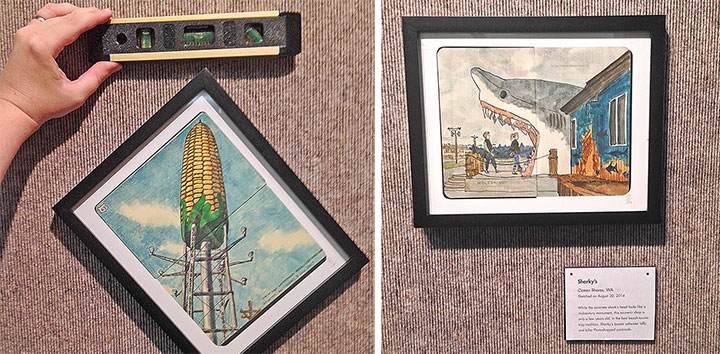 'Scuse the bad photos—all I had on me was a mobile phone and a shaky hand. But that's okay, because if you're local, you can see the real thing. I just finished installing my newest solo show, featuring sketchbook drawings of roadside attractions!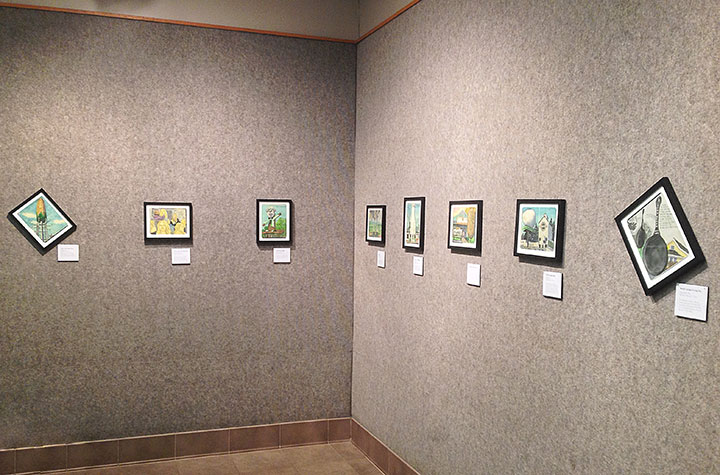 I went for a wide variety of favorite fiberglass and concrete monuments—not just here in Washington, but all over the U.S. (and even in Canada). The result is 30 drawings of roadside kitsch, from giant food to warring twine balls to bovine behemoths. Here are the details:
Drawn the Road Again: Roadside Attractions sketched by Chandler O'Leary
On display through October 25, 2014
Handforth Gallery, Tacoma Public Library
1102 Tacoma Ave. South, Tacoma, WA
Reception: Thursday, October 16, 4 to 5:30 pm
For the reception on October 16, I'm trying something a little different: instead of an opening reception, it's more of a closing one. And that's because I'm teaming up with my buddy Jessica Spring to do double receptions that night, with a joint keepsake! Here's how it works: stop by my show first and pick up a commemorative illustrated postcard. Then head down to Jessica's reception at the Old Post Office (which is just a few blocks down the hill at 1102 A Street), and print a saying on your postcard with Jessica's antique platen press. More details on her show can be found here (scroll down).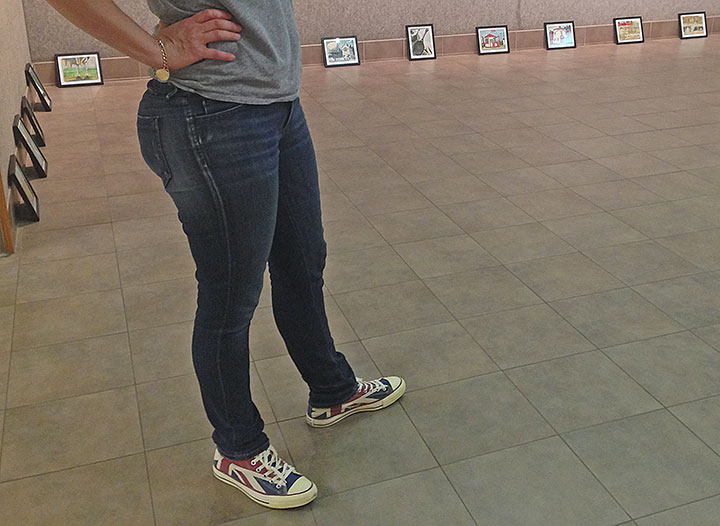 Many thanks to David Domkoski and the Tacoma Public Library for hosting me and providing such a great and visible space, and to Mary-Alice for helping me hang the show and stay sane! (Also for wearing the best Chuck Taylors I've seen in years.)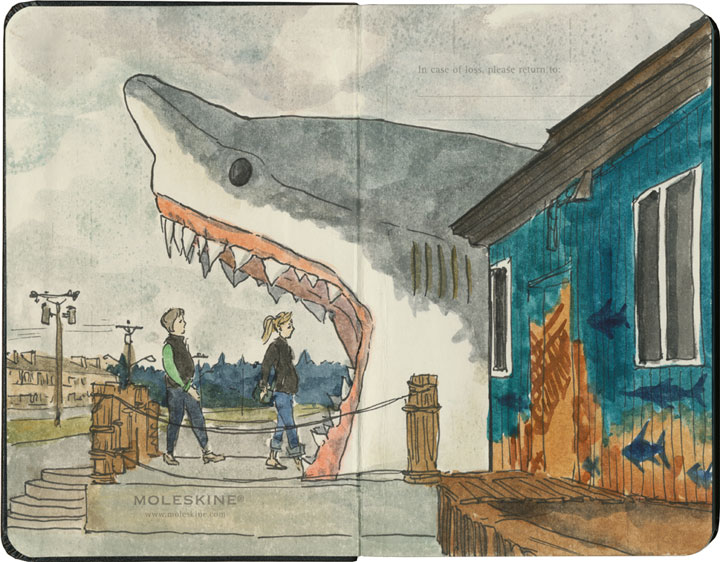 One more thing—if you can't be there in the flesh, you can find all the fiberglass on the Drawn the Road Again blog! I'll be featuring roadside attractions from now through the end of the show (new posts every Monday, Wednesday and Friday)—many that are in the exhibit, and some extra goodies that are just online.
See you there—in the meantime, watch out for sharks!